We are fundraising to help towards the cost of a Judicial Review of the planning decision. Overturning the decision would allow SAVE Britain's Heritage's alternative scheme to be brought forward that would see the buildings sympathetically converted.
👉 LAST CHANCE TO ENTER THE PRIZE DRAW: BUY ONLINE HERE CLOSES SATURDAY 25TH MARCH
Tickets £1 each. First prize £500 cash! Full prize list below.
Also available to buy in Cowbridge High Street shops
NB you must be over 16 to enter
👉 NEW!! CLICK HERE FOR SILENT AUCTION: A unique silent auction fundraiser offering the opportunity to bid to buy limited edition print artworks from Welsh artists and a Classic Kamodo Joe BBQ
👉 DONATE directly to our CrowdJustice Fund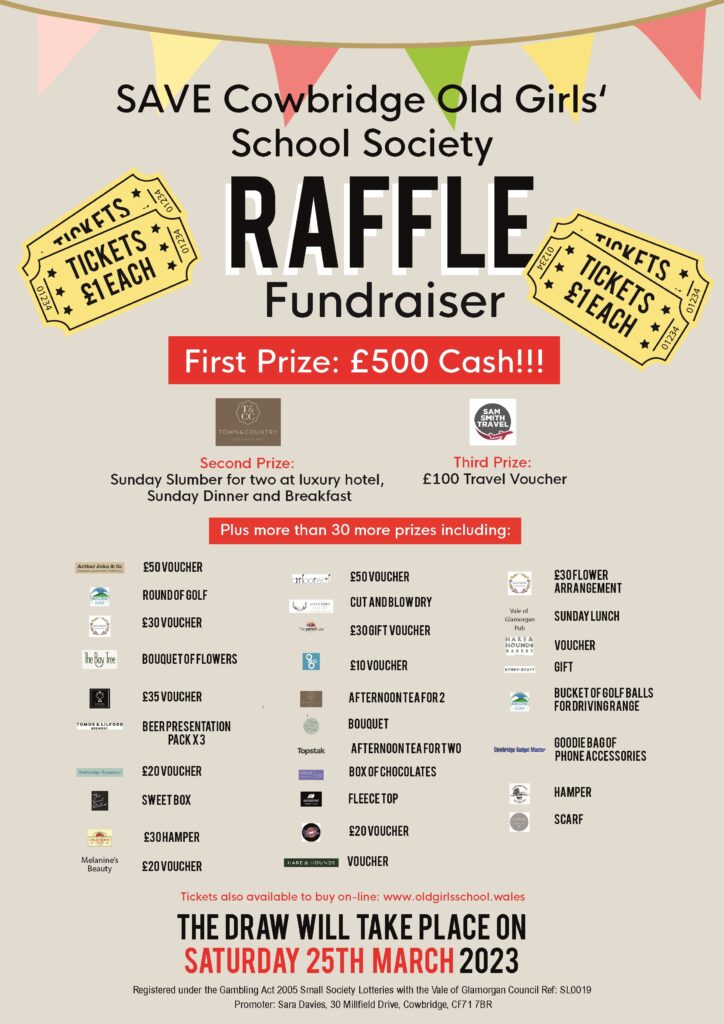 This is our last chance to stop the demolition – once the school is gone, it's gone. Please support us however you can and thank you for the support.